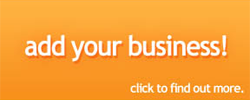 Privacy Policy
This privacy policy sets out how Find1.co.uk uses and protects any information that you give Find1.co.uk when you use this website. We value your privacy and below it is explained how we protect it and use any information you give us.
What we collect:
Personal information such as name, address, email and business information when registering your business on find1.co.uk
For users submitting reviews or ratings we collect, name, email and any opinions and suggestions that you offer for relevant business listings.
What we do with your information:
We require this information to understand your needs and provide you with a better service, and in particular for the following reasons:
Personally identifiable information will remain confidential and we will not sell/rent/share this with any other organisation.
Public comments and reviews will feature on the find1.co.uk website but will not be reproduced or used for any other purpose.
We may use your personal information to contact you about updates, promotions or surveys to help make find1.co.uk more user friendly.
How we use cookies
A cookie is a small file which asks permission to be placed on your computer. We use cookies as part of our tracking software to identify annonomously what pages are visited on the find1.co.uk site.
Find1.co.uk has no way of collecting personal information about you from any cookies placed on your machine. You can disable cookies in your browser however this may affect how websites work for example remembering preferences set out when you first visit the site.
Links to other websites
Find1.co.uk has links to other websites and so any control of 3rd party websites once you have left Find1.co.uk are not covered within this privacy policy, therefore you should study the privacy policy of any sites you visit after using find1.co.uk as they may have different policies when using/gathering your personal information.
Controlling your personal information
If you feel any records or personal information on Find1.co.uk is incorrect then you can contact us at info@find1.co.uk to update, delete or add information about you or your company.